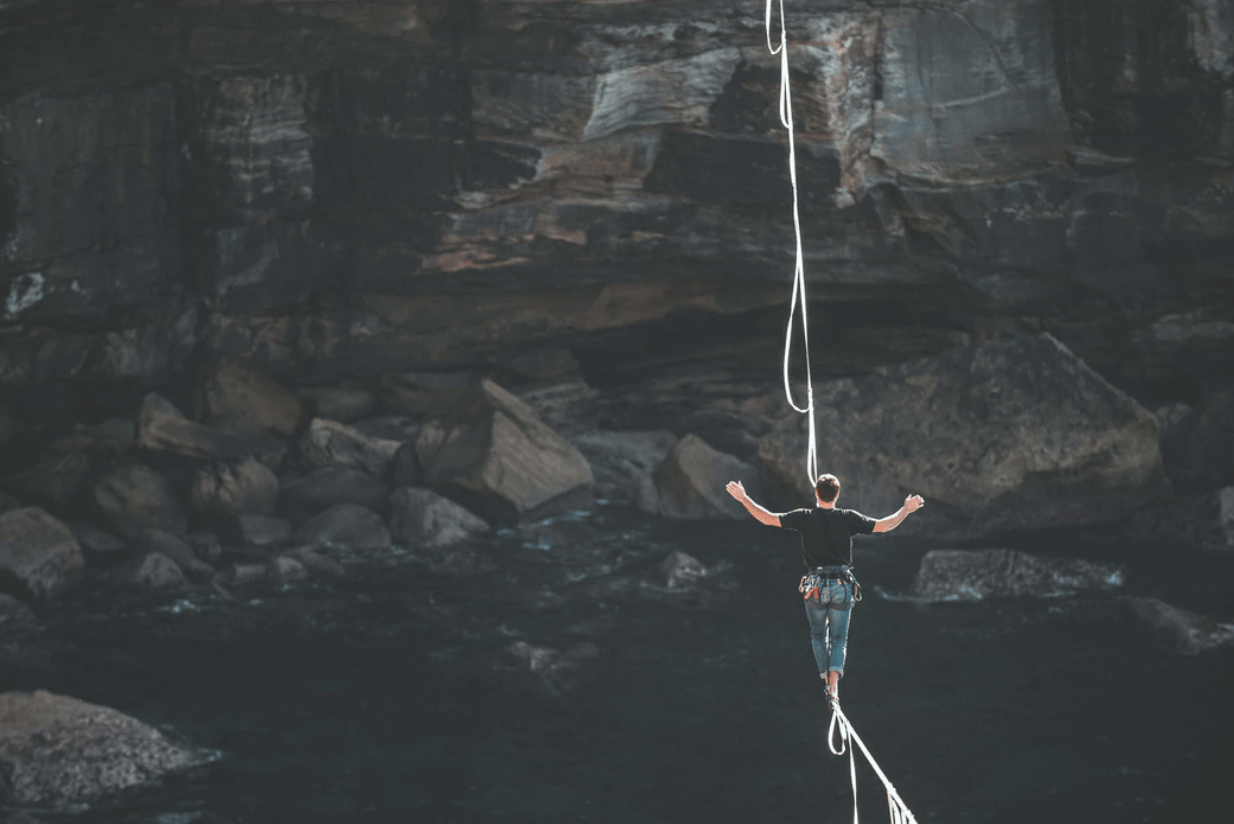 AI Compliance: Can AI Change/Transform Compliance?
Photo by @loicleray on Unsplash
All industries have some form of regulatory body governing them. Within these industries are entities of which each have their own regulations that are enforced by the regulatory agencies to ensure fair competition, the economic system remains stable, and to also protect the interest of common people like yourself and I. Therefore, it is the responsibility of the regulatory agencies to set the seal on: 
A balanced economic growth
Trust in the Economic system
Fair competition
People are not exploited
We've been experiencing a technological revolution. The rapid change we are facing has resulted in turbulent conditions for regulators attempting to keep up with the current advances in the world. Consequently, new regulations or modifications to the old regulations are being implemented on almost a daily basis which not only means increased complexity for the regulators, but also difficulties for the entities that ought to comply with the ever-changing regulations and failure to do so could result in a financial penalizatition, disrepute, and in a not so luck situation, criminal litigation and imprisonment.
The Introduction Of Regtech
To avoid sanctions, entities ought to keep up with regulations – it is not a choice. However, ensuring that they are tracking the changing regulations in order to make the necessary alterations to their internal operations and remaining complicit can prove to be a very challenging and expensive obligation to uptake. To further add, these entities are required to provide a well documented breakdown of their processes to the authorities for periodic or on-demand inspection.
On the other hand, the regulators must ensure they are monitoring all entities that fall within their jurisdiction in order to keep tabs on whether the regulations they have set in place are being followed. This consists of verifying, as frequently as possible,  that the compliance processes documented by entities within their jurisdiction abide by the regulations that have been set in place – there is often further work when discrepancies are found since legal action must be taken. As one may imagine, this task may be extremely cumbersome in an ever-growing business environment since they'd be tasked with scrutinizing more and more entities with tons of parameters with limited resources in respects to people and finances.
Therefore, the rise of regtech is becoming ever prominent in regulatory compliance. Where many people may now be familiar with Fintech (Financial Technology) – the technology and innovation that aims to compete with traditional financial methods in the delivery of financial services – not so many would have heard of Regtech. Regtech, or Regulatory Technology, is a fairly new technology that uses information technology to enhance regulatory processes for both regulators and regulated entities.
Artificial Intelligence in Compliance
Technologies such as NLP (Natural Language Processing) and other AI (Artificial Intelligence) processes have the ability to process large volumes of data at impressive speeds without sacrificing accuracy, meaning there is much potential for these technologies to play a significant role in transforming regulatory compliance. The application of these technologies in the short term could be effective for assisting businesses to comprehend the compliance requirements they must follow and then humans would intervene to take action on them, however, it's likely that as trust grows and more regulatory bodies and regulated entities adopt the technologies that humans may eventually be eliminated from the loop – speeding it up significantly.
Examples of AI in Compliance
The potential of AI to transform compliance is evident though for greater clarity, here are some potential use cases of where AI could be beginning the transformation of compliance:
Simplifying Regulatory Compliance for Businesses
When the regulators share their latest updates to the regulatory requirements, it is usually in the form of a large document consisting of pages of text. Due to limitations on time (i.e. deadlines that ought to be met), compliance officers may never have adequate time to parse through the entire documentation they are given hence risking the possibility of not adhering to requirements. Although this would be a complex task for a human, AI applications thrive in these environments.
Combining NLP and AI, businesses would have an application that could process and interpret hundreds of thousands of documents in a matter of seconds (depending on various factors) to provide actionable insights for compliance officers. Essentially, the large documents would be condensed into a short, easily readable format which is only made up of the most important parts of the documents. Therefore, compliance officers don't have to spend tons of hours and effort attempting to parse and distinguish actions that ought to be taken.
Simplifying monitoring For Regulators
Regulators perform on-demand or periodically scheduled audits of various entities' reports to ensure they are adherent to their compliance policies which could be exhaustively time-consuming for the personnel involved in this process. Instead, regulators could leverage analytics and AI to create a system that alerts of non-compliance and highlights the breaches made by an entity.
Notifications of Updates to Regulatory Requirements
AI could also serve as a notification bell by constantly parsing sources of compliance requirements and providing updates to compliance officers when changes are made to regulations. A powerful subset of Machine Learning (which is a subset of AI) known as deep learning could be partnered with NLP [and some software development skills] to produce a very good AI application that crawls regulators websites and reads their requirements to notify of any adjustments to the regulations. This would help businesses always remain on top of the evolving legislation set in place and align their internal processes accordingly.
Here at Datatron, we offer a platform to govern and manage all of your Machine Learning, Artificial Intelligence, and Data Science Models in Production. Additionally, we help you automate, optimize, and accelerate your Machine Learning models to ensure they are running smoothly and efficiently in production — To learn more about our services be sure to Request a Demo.
Thank you for reading! Connect with me on Medium, LinkedIn, andTwitter to read more insights I have regarding Data Science and Artificial Intelligence related.
Follow Datatron on Twitter and LinkedIn!
Here at Datatron, we offer a platform to govern and manage all of your Machine Learning, Artificial Intelligence, and Data Science Models in Production. Additionally, we help you automate, optimize, and accelerate your ML models to ensure they are running smoothly and efficiently in production — To learn more about our services be sure to Request a Demo.