Feature Release Brief
Datatron 3.0 Product Release – Simplified Kubernetes Management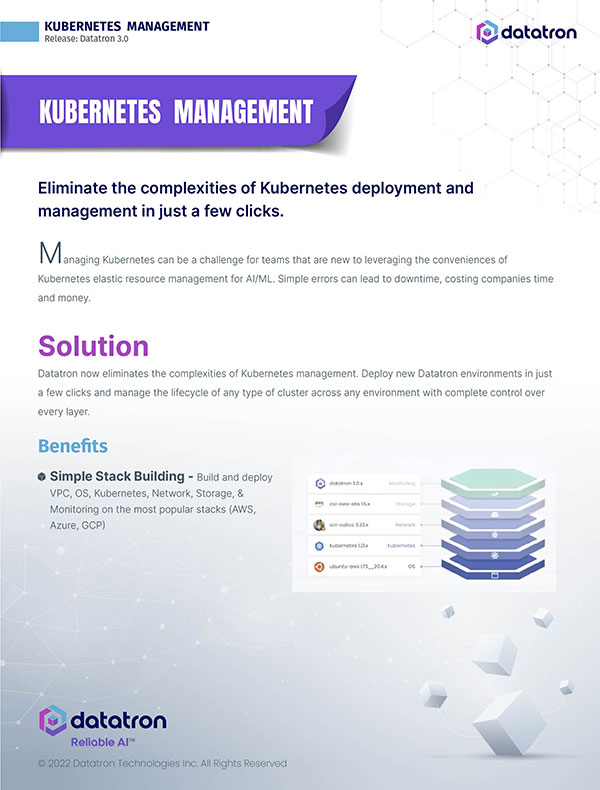 In this feature brief, you'll learn how Datatron makes managing Kubernetes a breeze, through:
Simple Stack Building – Build and deploy VPC, OS, K8, Network, Storage, & Monitoring on the most popular stacks (AWS, Azure, GCP).
Operational Dashboard – View real-time performance metrics, such as usage, throughput, & more.
Get the Feature Release Brief!
Datatron 3.0 Product Release - Simplified Kubernetes Management