Feature Release Brief
Datatron 3.0 Product Release – Enterprise Feature Enhancements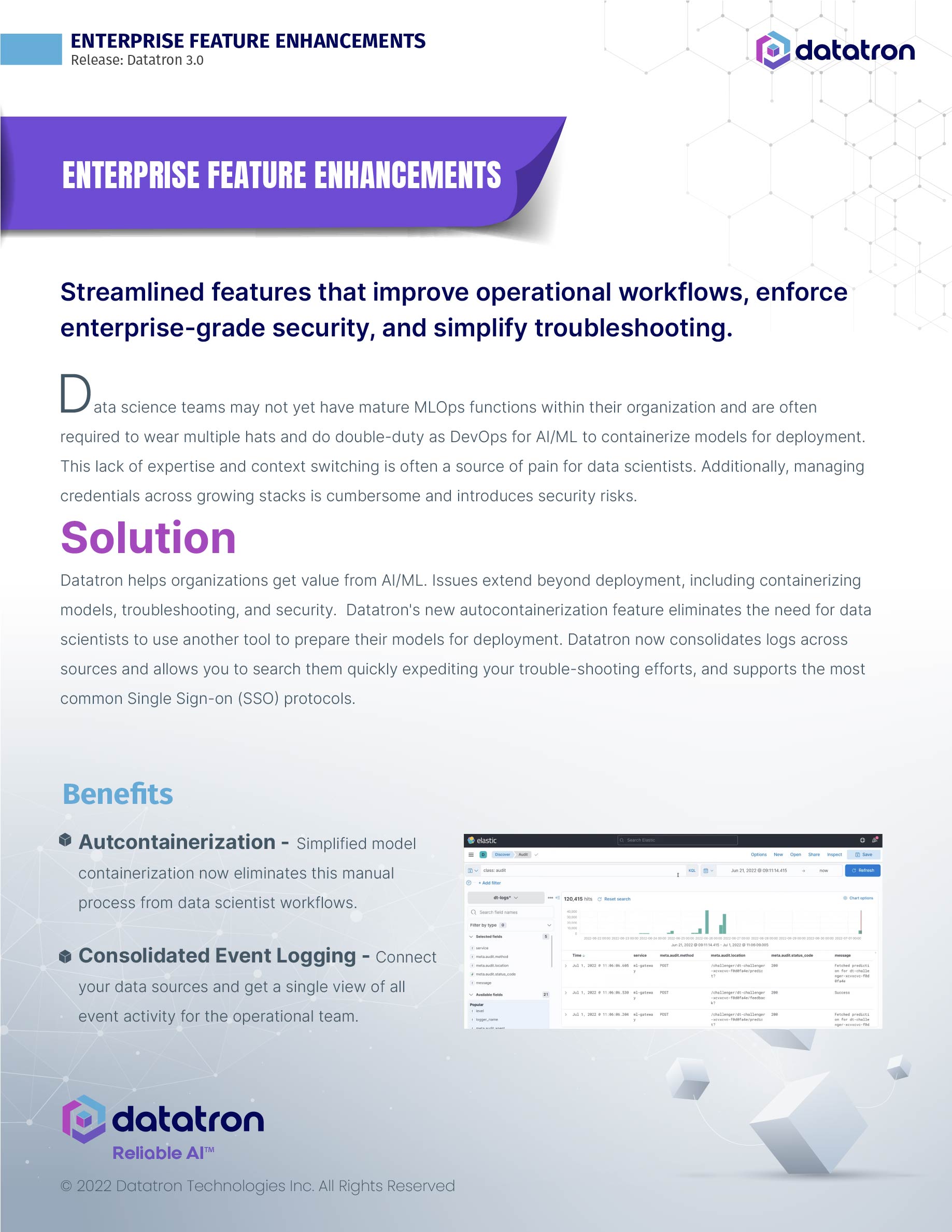 In this feature brief you'll learn about enhanced enterprise-grade capabilities, including:
Autcontainerization – Simplified model containerization eliminates the manual process from data scientist workflows.
Single-Sign-On – Streamlined login to enterprise stacks.
Simplified Event Logging – Consolidate logs into a single view for the operational team. Simplifies searches and aids in troubleshooting.
Get the Feature Release Brief!
Datatron 3.0 Product Release - Enterprise Feature Enhancements