Upload To The Model Catalog
Register your models, add inputs & outputs, and assign user access controls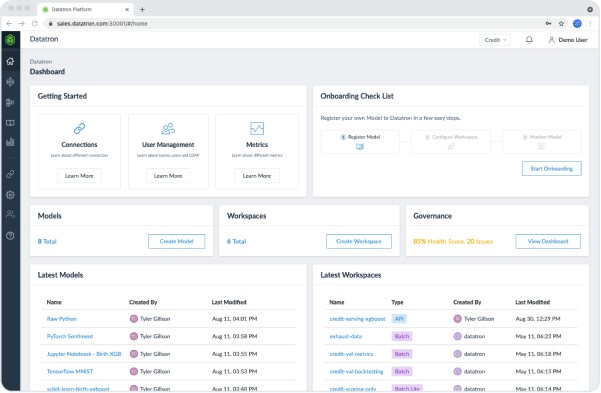 Deploy Your Models
Deploy on-prem or in the cloud via API or batch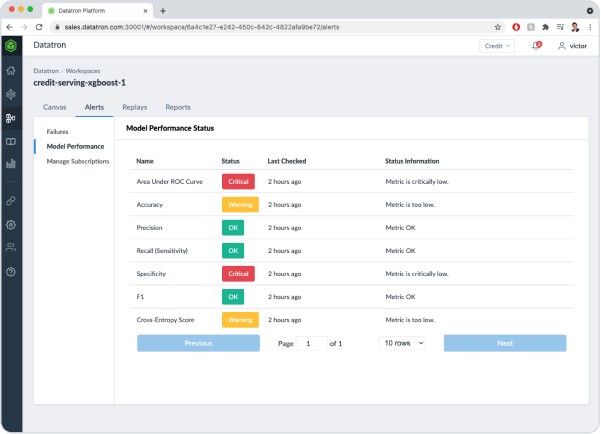 Monitor & Govern Your Models
Configure alerts for bias, drift, KPIs or performance anomalies before they become issues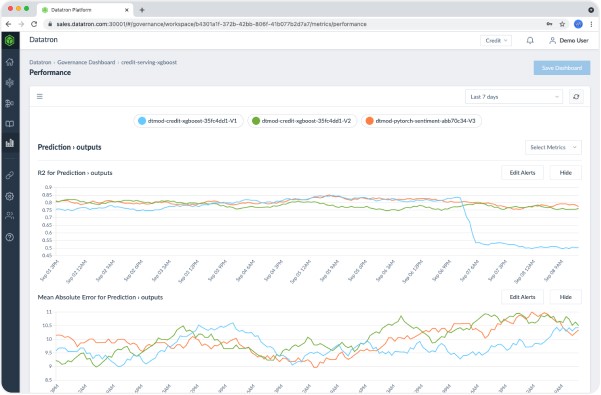 Understand Your Models Via The Dashboard
Get a high-level overview of your AI environment and the health of your models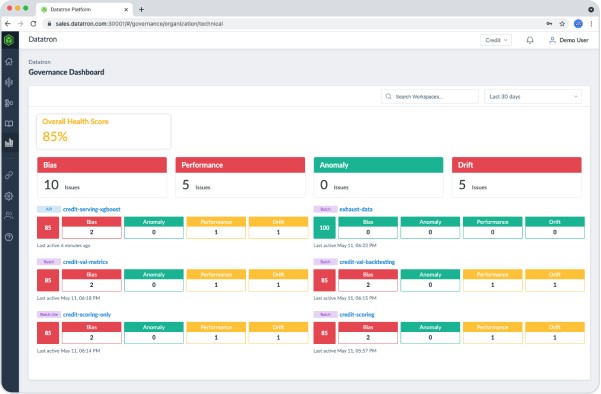 Closed-Loop Continuous Improvement - Your Way
Flexible MLOps – ML Engineers can now deploy models quickly. Data Scientists can take action to resolve issues and improve model performance. MLOps and Governance features are de-coupled; use one, the other, or both. Or, build your own, as all features are available via API. This is MLOps and AI Governance re-mastered.
Optimize Your Organizations ML Workflow To Deliver The True Promise Of AI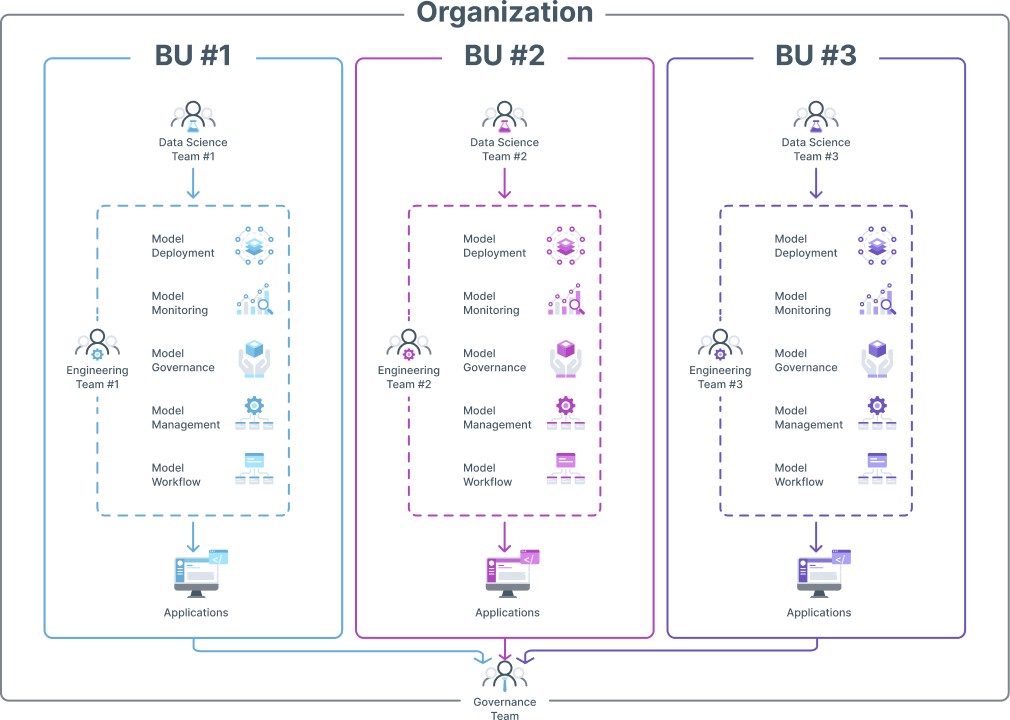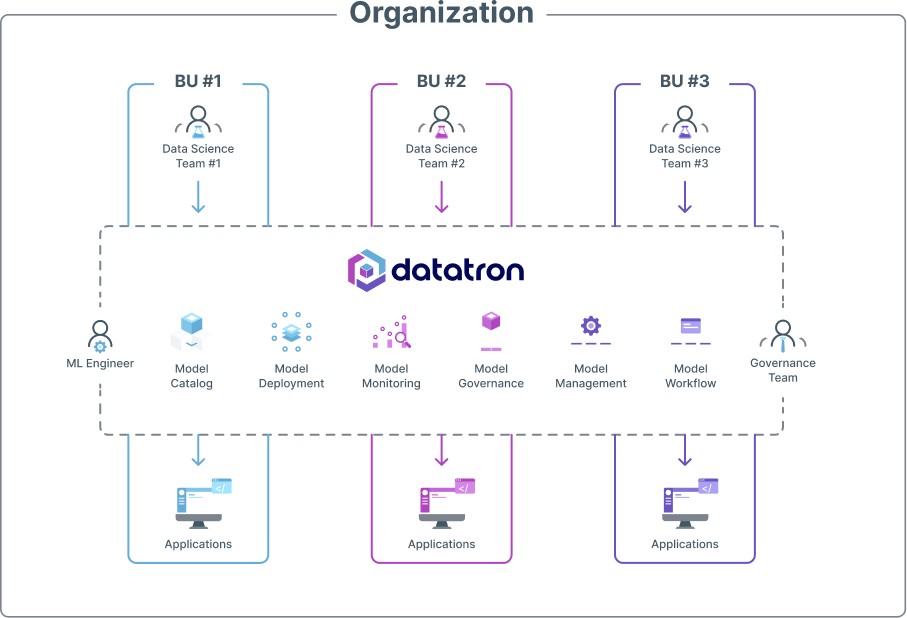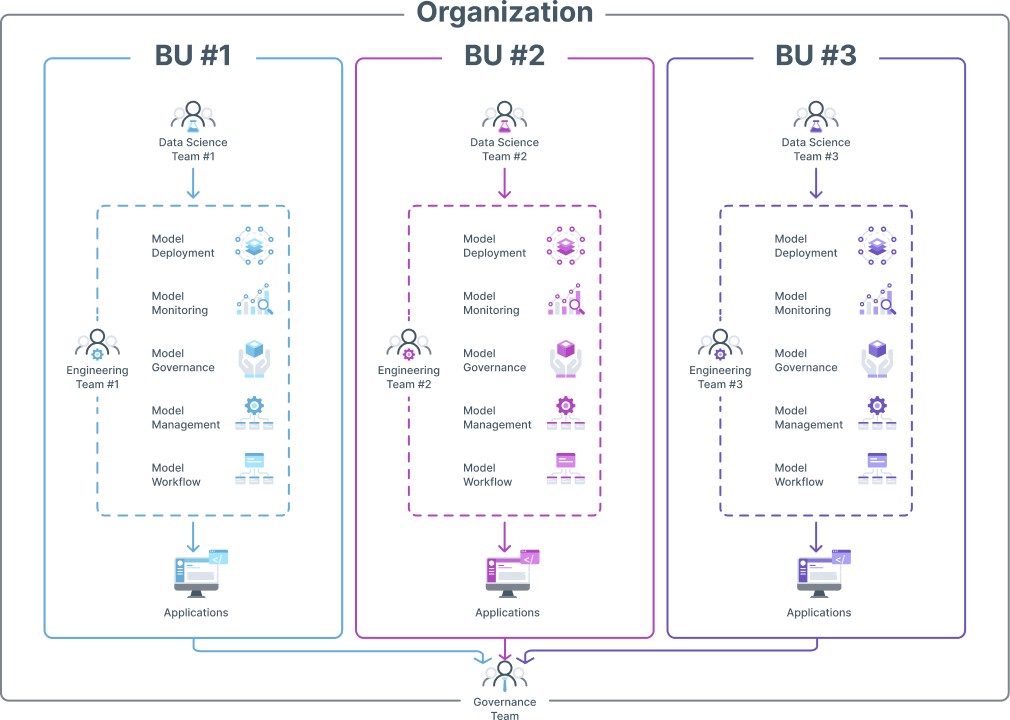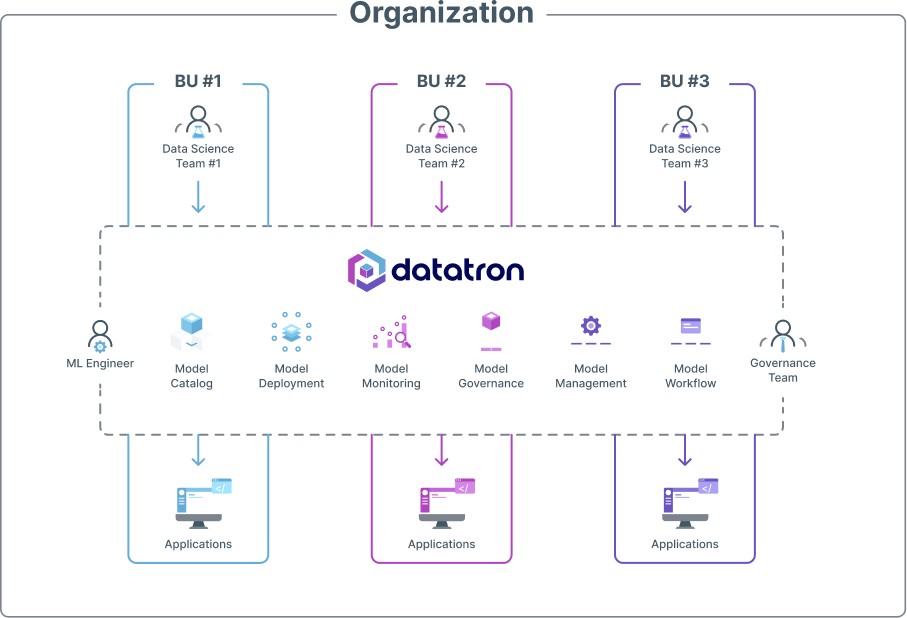 Liberate Your Program With Flexible AI.
Datatron is the Answer.
See what major enterprise brands have already discovered about Datatron's production-proven, enterprise-grade, flexible AI platform.
Our Latest Content
Self-Guided In-Product Tour (7 Mini-Videos)
Experience "The Datatron" product for yourself in this self-guided series of seven, concise, mini-videos that highlight key features, like the "Model Catalog," and "Health Dashboard," as well as Use Cases for Data Scientists (Part III), ML Engineers/DevOps (Part IV), and AI Executives & BU/LOB leaders (Part VII). Enjoy! And, when you are ready, Book a Demo
Watch the Product Videos!