The Enterprise MLOps
Platform That Delivers
Revenue at Scale
Rapidly and Reliably Operationalize, Monitor, and Govern Your ML Models
Lengthy Time-to-Production, Bias, Drift, & Risk Happen
Anyone who has deployed Artificial Intelligence / Machine Learning (AI/ML) projects into production has experienced the complexity of operationalizing these models.
In fact, below is most likely the process you went through to get your models up and running. It's not uncommon to take 6,
9, or even 12 months just to get a single model in production.
Meet Datatron: The Reliable™ AI Platform
With six patents issued/pending and powered by a team with years of experience as early employees in some of the most innovative startups (e.g., Lyft, Twitter, Snap), the Datatron MLOps platform shines in delivering Reliable AI™ for your business.
Avoid having to build your team, scouring the Internet/Github for open source code, and spending upwards of 24 to 36 months trying to figure out how to assemble your own ModelOps platform. Eliminate long-term supportability issues with open-source or internally-built systems.
Datatron comes out-of-the-box ready to simplify, streamline, and automate the entire process – Cutting what used to take nine months or more to mere days.
Designed from the ground up as a cloud-native platform, Datatron can be deployed anywhere – your own on-premise datacenter, in public clouds (AWS, GCP, and Azure), and even air-gapped.
By working closely with some of the largest enterprises in the world, Datatron has built its product-coupling innovations from top tech companies delivering what matters most:
As a result, you get key features that focus on what matters most:
Streamline Model Deployment
Monitor & Govern Models in Production
Enterprise-Ready and at Scale
MLOps
Proven in enterprise-scale, mission-critical production environments, Datatron's Reliable AI™ Platform bridges the gap between Data Scientist and MLOps/Engineering teams to operationalize AI models.
Datatron goes beyond rapidly deploying AI models – understanding the complex use cases that enterprises experience at the organizational level.
For enterprises to maximize business value through AI, it is crucial to enable data scientists the freedom to use any ML framework, language, or library.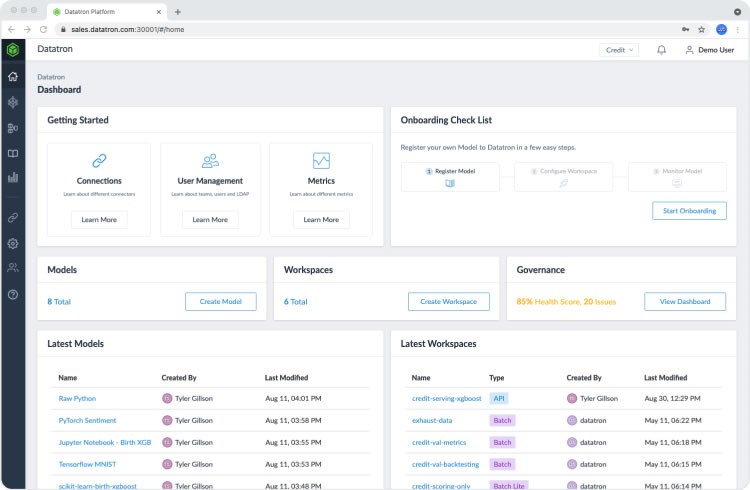 Features:
Any Language, Any Framework, Any Library
Model Rollback
Actionable Model Catalog
GPU Support
Multiple Deployment Models
Parallelization and Distributed Computing
Publisher/Challenger Gateway
Model Rollout
AI Monitoring &
AI Governance
Once AI models have gone into production, it is essential that models are performing as designed.
Built to address the needs of various stakeholders, including Executives (CDOs), Data Scientists, and AIML DevOps Engineers, Datatron's dashboard provides a high-level "health" overview of all models running in production.
Leveraging the "Health Score," Executives can very quickly gauge the performance of their AI/ML program, including explainability – being prepared for an audit has never been easier.
Data scientists can then deep-dive to understand what potential issues the models are facing, including performance, bias, drift, anomalies, and more.
IT/DevOps/Engineering teams gain visibility into the condition of the entire infrastructure.
Additionally, Datatron's unique ML gateway supports model governance with models deployed on another platform, capturing various parameters, and delivering enterprises the visibility for the 2nd or 3rd line of defense for their AI models.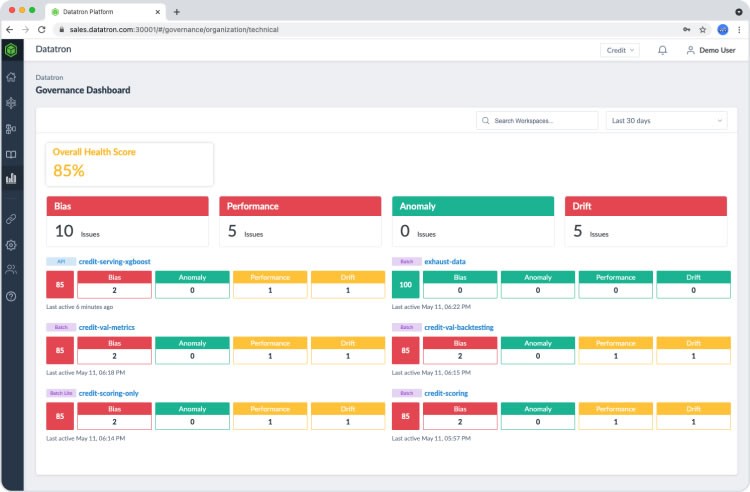 Features:
Dashboard
Custom Metrics
Overall Health Score
Activity Log
Bias, Drift, Performance, & Anomaly Detection
Audit Trail
Alerts
Enterprise-ready
An essential requirement for an enterprise-ready MLOps platform is integrating with existing enterprise infrastructure tools.
Datatron integrates with tools, including database, artifactory, on-prem vs. cloud infrastructure, authentication, and more, allowing enterprises to tap into these resources and reduce their AI model time-to-market.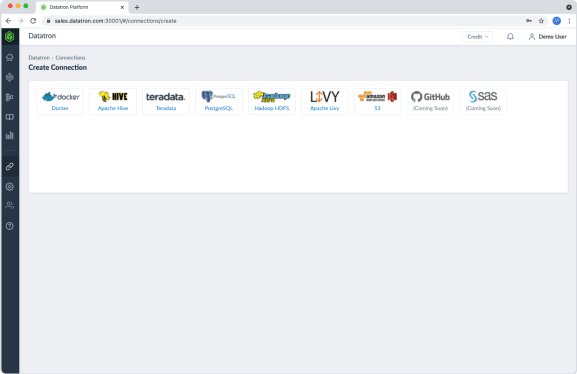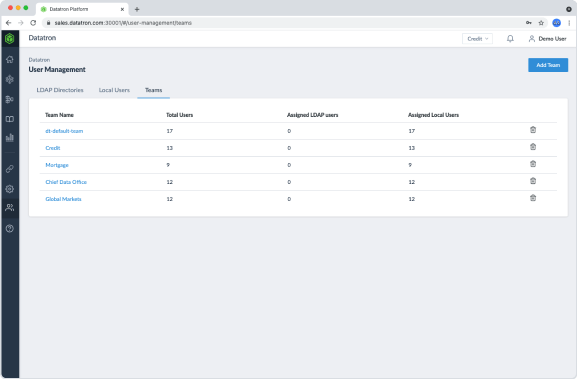 Features:
Flexible GUI and API Interface
Support Any Cloud (On-prem, public cloud)
Role-based Access Control
Connectors with Popular Data Warehouses
LDAP Authentication
Gartner Identifies Datatron as "Cool Vendor in AI Core Technologies"
28 August 2019
With the rapid maturation of artificial intelligence initiatives, IT leaders are struggling to scale AI pilots into production. Here, we profile three emerging vendors that offer solutions for operationalizing AI, as well as accelerating the creation and deployment of AI-based products.
learn more