Thanks for requesting this resource.
Check your email shortly for a link to download the asset.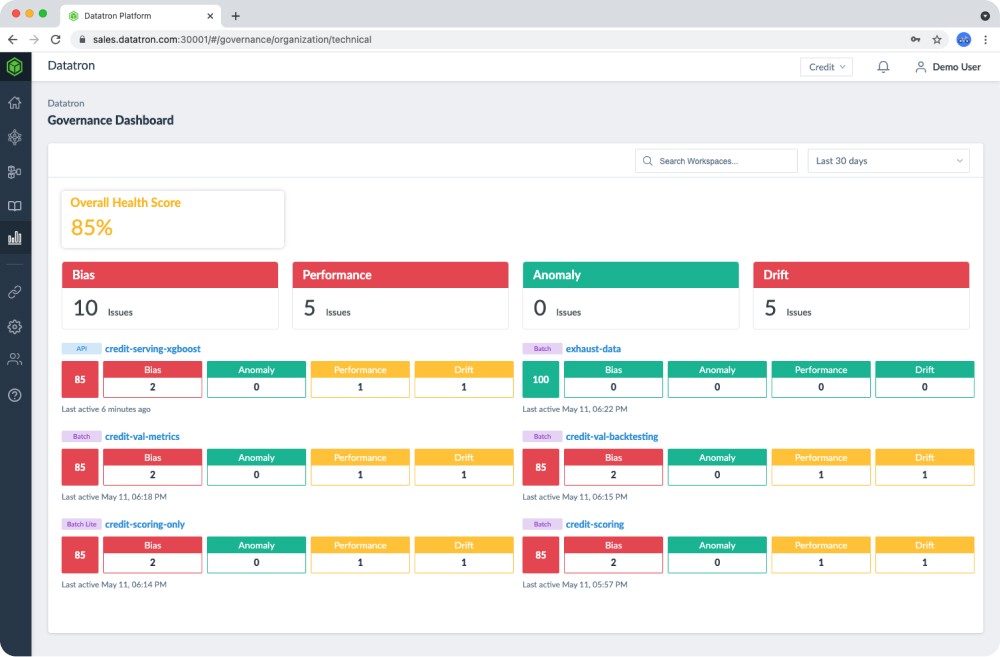 Did you know? Datatron is just one of three platforms with Models in Production for major Enterprise Brands. Datatron is:
Production-Proven & Enterprise-Grade
Built to Monitor & Govern models – Don't get audited w/out it!
Everything you need from MLOps to get models from the Lab to Production to drive ROI!
Book a demo